Test result
Here's my IELTS result which took me one month: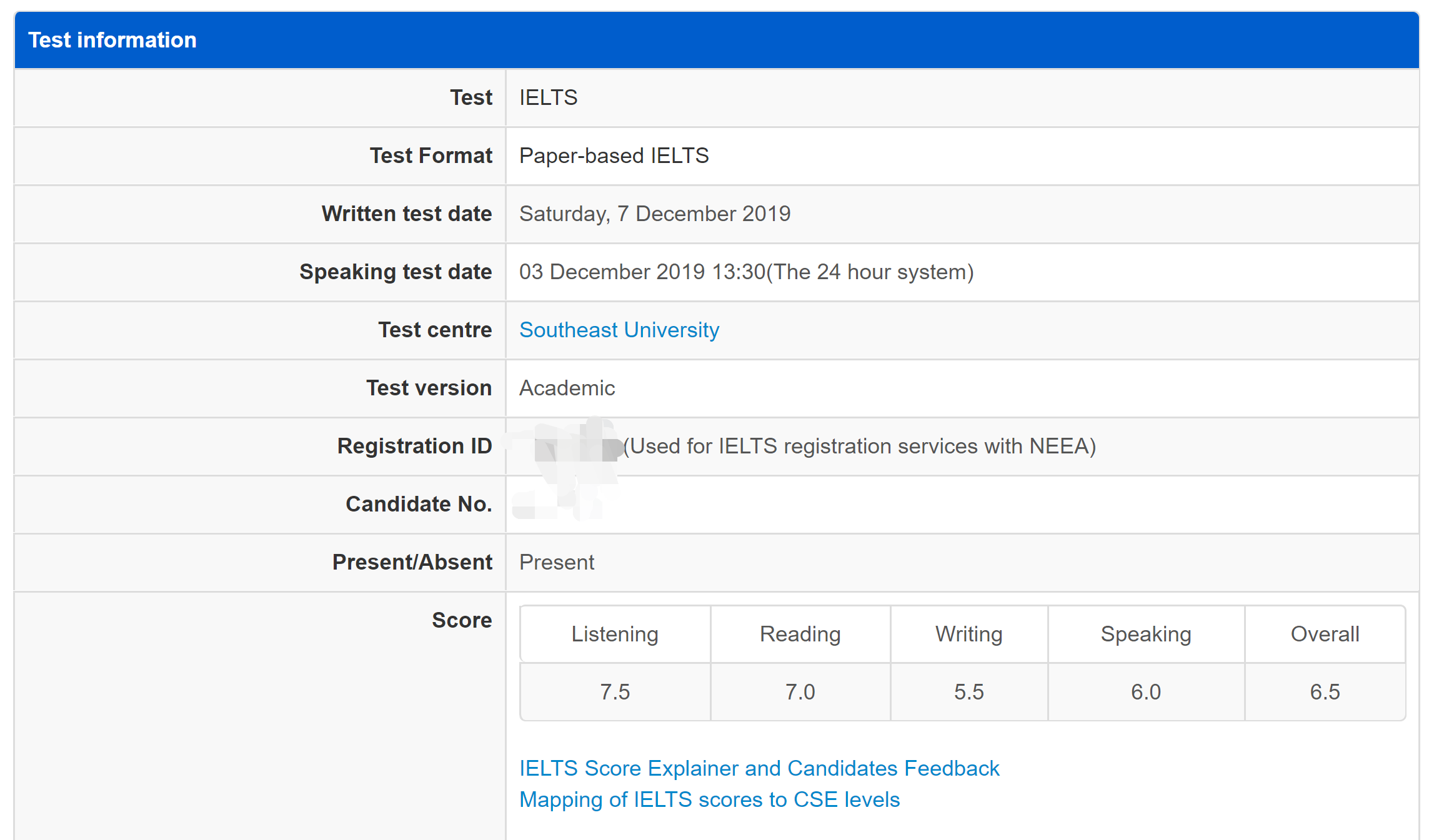 All of my materials related to IELTS are pushed to the GitHub repo:
https://github.com/zxdawn/IELTS_notes
Check it for free :)
I want to share some general steps of preparations in four sections:
Listening
Test Books
The most important one is the IELTS Cambridge Test Books.
Please spend around 3 - 5 days to get familiar with different kinds of questions in the Listening Part.
Then, you need to remember the most difficult kind(s).
For me, that is the Matching and Map questions.
It's not enough to finish tests one by one and check the answers. (Quality is better than Quantity)
The best method should have four steps:
Check the answer without analyzing.

Ignore the misspelled words caused by careless and write down the unknown words.

Pick out the specific Section which you can't understand the conversation or make too many mistakes, and listen to that again with x1.5 speed until one/two mistakes left. I recommend two softwares (PotPlayer Win) or VLC (all platforms)) for this function.

Summarize the reasons of each error to the Hit List.
This is the example of Hit List:
| Test | No. | Reason |
| --- | --- | --- |
| 9.1.1 | 2 | Location name |
| | 6 | wrong number: 11 o'clock |
| 9.1.2 | 16 | wrong words: backs –> bags |
| 9.1.3 | 28 | Tense |
Test: the exact name of test. "9.1.1" means Cambridge IELTS 9, Test 1, Section 1

No.: the No. of the question

Reason
Podcasts
I usually listened to the BBC 6 minute English podcast before sleep and reviewed the words (you can check that in the audio transcript, if you're not sure about the word) and useful topics next morning.
For example, The joy of free diving talks about an interesting water sport named "free diving".
Useful words: "spooky", "intimidating", "be deprived of sensations"
Useful topic: Water sport which is the Speaking topic in IELTS. (IELTS has constant Speaking Topics and Questions. I will explain this in detail in the Speaking Section.)
You can benefit a lot from the BBC 6 minute English podcast besides words and topic:
British English pronunciation
Natural English
Fast speaking speed (sometimes)
Don't pay too much attention to Podcast !!!
Videos
I only recommend TED talks … because I believe most examinees don't have enough time for TV Series or movies.
The filter is the good tool to find the suitable talk to IELTS specially.
For example, I choose Language(English), Duration (0 - 6 minutes) and Topic (environment):

Don't pay too much attention to Videos !!!
Reading
The ZhiHu live lecture named 雅思阅读9分备考指南 (¥9.9) summarizes all useful skills and tips for IELTS Reading.
The most beneficial technique is practicing specific kind of Reading question at once. After 1 week, you will find you're not afraid of IELTS reading any more.
Next step is to mock Reading Test in 50 mins instead of 1 h.
Writing
I got low band (5.5) in this section and suppose that it's caused by Task 2.
I spent the least time on preparing Writing … Now, I reap what I sow :(
In my opinion, you need to spend at least one month on Writing.
Task 1
Following the instructions of Simon will lead you to the door of band 8 - 9.
After watching his tutorials about Task 1 on YouTube or other media, you must practice each type in his eBook by yourself and compare with the answers.
Task 2
As same as Task 2, Simon illustrates all steps you need to finish the short essay.
The "Ideas for IELTS topics" eBook written by Simon would help you get band higher than 7.
Speaking
I just spent ~ 15 days to prepare for the Speaking part.
Skills
I learned a lot from Mark Teacher who listened to my records and helped me correct many mistakes, like pronunciation, words and tense. You can check some example tutorials on his YouTube channel: IELTS Speaking with Mark Teacher.
Although local accent won't affect your score, you need to make sure the basic pronunciation right. Old BBC Pronunciation tips website recommended by Mark could fix these problems.
Topics
When you get enough skills for IELTS Speaking, it's time to prepare these Topics on Chris Green's website in which all recent topics are saved, especially for Part2.
Please write down keywords instead of exactly every sentence. This will let you have a better plan and fluency when you have test.
Remember four band descriptors in your mind when you're practicing:
Fluency and coherence
Lexical resource
Grammatical range and accuracy
Pronunciation
Task Achievement, which is the descriptor in Writing, isn't important in the Speaking Part.
Feel free to talk about the Part 2 topic :) Don't care about the listed points.
Useful links/books
Here's the copy from my GitHub repo:
Good luck 👍 

Version control
| Version | Action | Time |
| --- | --- | --- |
| 1.0 | Init | 2019-12-20 |